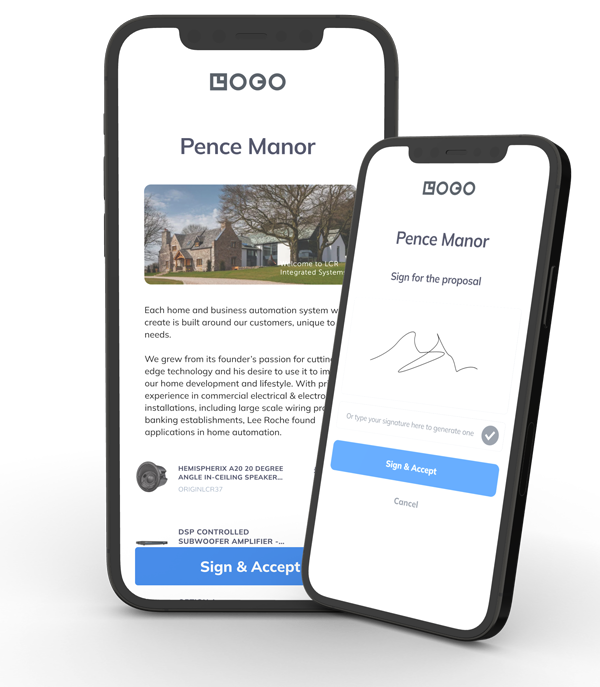 The next evolution in quoting is here
The story of WeQuote is one of constant evolution, in 2021 we brought accurate supplier pricing to hundreds of dealers. Today, it's our pleasure to announce: interactive quoting
Send your proposal to the customer as a link, track views and get notified of a comment or acceptance. Better yet, create a revision and update the proposal with live prices from your catalogues.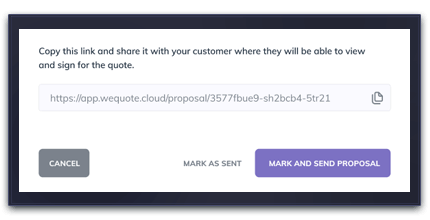 Send a live proposal link
Send your proposal as a mobile-friendly web link so you have a hand on the deal at all times.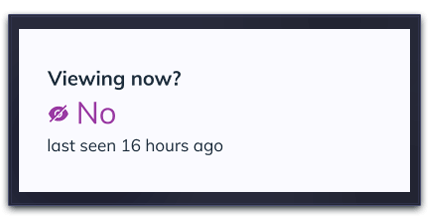 See if it's being looked at
See if the customer has viewed the proposal, when it was last opened or if the customer is viewing it right now.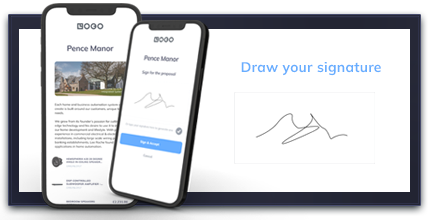 Sign and accept the quote
The customer can sign and accept the proposal straight from their phone.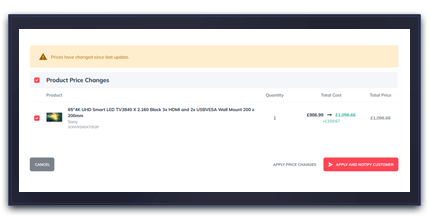 Update prices dynamically
Set a short expiry date and update your proposal with the new prices straight from your catalogues.
It's time for your customers to choose
Give your customers the ability to choose exactly what they want, for a price that makes sense to them.
Set your quote apart from others by giving your customers the option to choose exactly what they want, all from their desktop or mobile phone with the new responsive web quotes.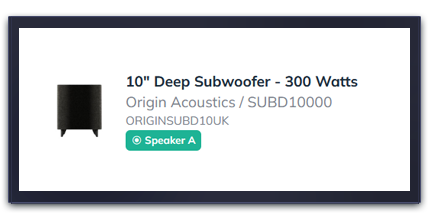 Create your options
Decide on a selection of products to give a variety of options to the customer.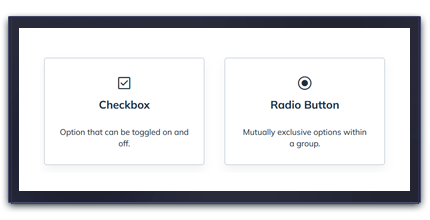 Optional or required, you decide
Choose between a "Yes/No" checkbox or an either or option with a required answer.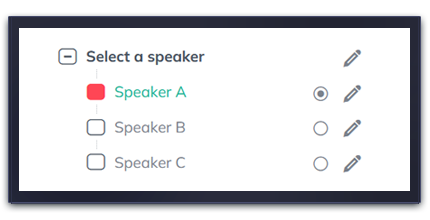 Set up multiple different options
Give your customer a wider choice making it more likely you'll win the job.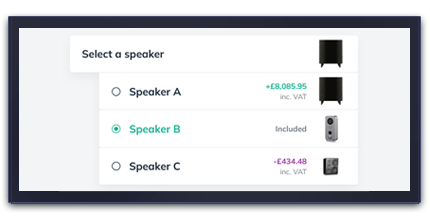 Now it's in their hands
Send the quote to the customer and watch them select from the different options.
Blinds Importer
Remove manual entry for blinds and curtain tracks with the new importer tool, designed with Lutron blinds in mind.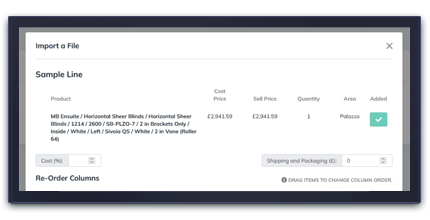 Upload your file
Inside a quote, click on Importer and upload your file.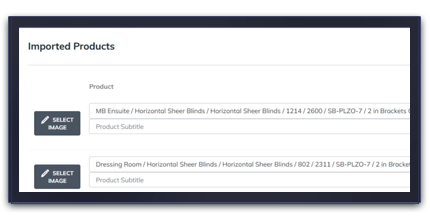 Choose what to import
Choose which lines to import into the quotation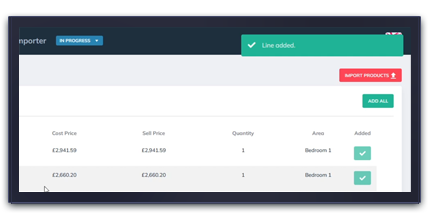 Add the imported products
Instantly add the lines to your quote as custom lines
Seamlessly link to Xero
Connect your account in a few seconds, create a quote and send it straight to Xero.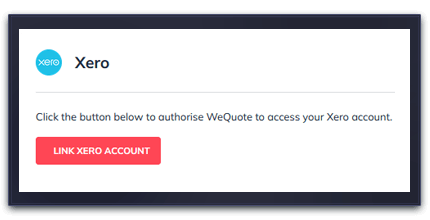 Connect in seconds
Head to integrations, click Connect to Xero, sign in and set your rates. Then you're ready to go.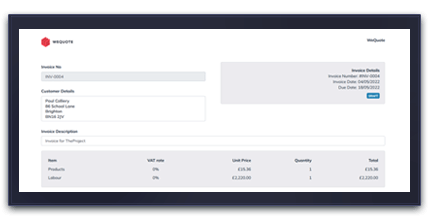 Create an invoice
Create an invoice from a quote, call off a % of the quote or individual systems and areas.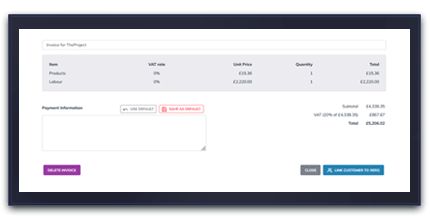 Send to Xero
Then click Send to Xero to reconcile the quote.
Say hello to our new supplier
"Ivory Egg are a technical distributor of the world's best building technologies. We supply to trade installers, who we educate and support to deliver the very best solutions for the projects they are managing."
Pick your parts
Convert your project into a picklist so you always know what is required to carry out the job.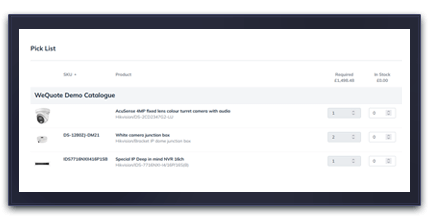 Get the right parts
Ensure you get the right parts in the correct quantities against what you already have in stock.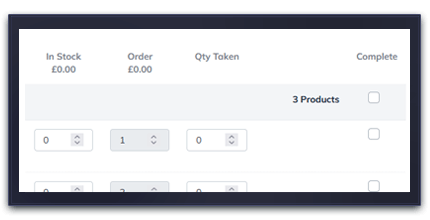 See what's been ordered
Keep a tally of which parts have been ordered and how many have been received.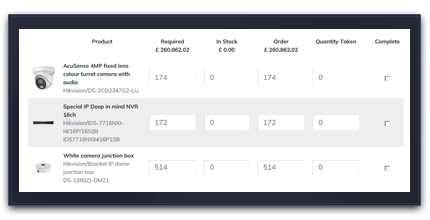 Export as a PDF or CSV
Print off your parts list or download the CSV data to use in a project management.
Available now!
"Future Automation is an internationally established engineering company based in Britain and North America, specialising in mechanisms that conceal and reveal displays in modern smart homes, commercial spaces, and marine applications."
More tools to get organised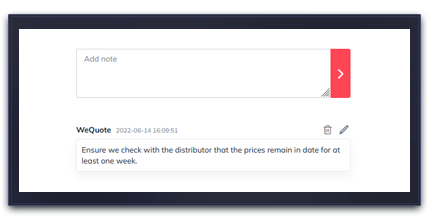 Quote and project activity
Add notes and keep track of what's happening in a quote.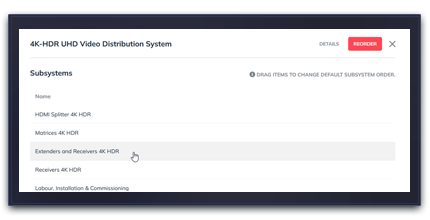 Default ordering
Reorder systems and subsystems in the backend so your quotes are always created in the order you want.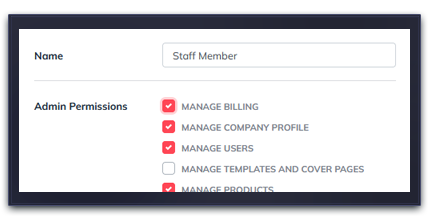 Set permissions
Set permissions for different staff members such as locking products or billing.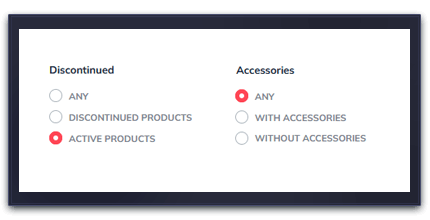 Filter your products
Dig down into your products with advanced filtering.
Quotes made even better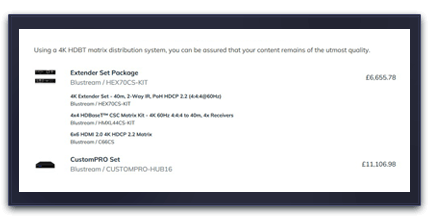 Display accessories
Present accessories with an improved the layout and additional customisation options.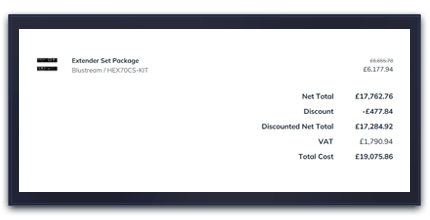 Offer discounts
Give your customers a discount off a product, a system or the entire quote.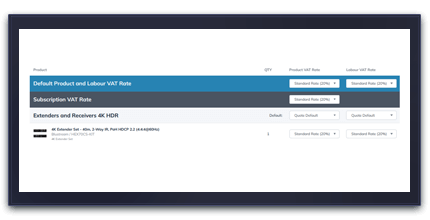 Set VAT rates
Set VAT rates for your quotes and products. Choose different rates for products and labour.
Get started with the most powerful quoting platform on the market.
Add products at speed, quickly build and repeat accurate quotations then generate stunning proposals to win the job.
START 21-DAY TRIAL
REQUEST DEMO
21-day all access trial. No credit card required.