Change Orders
Order the right parts from the right supplier in the format that works for your company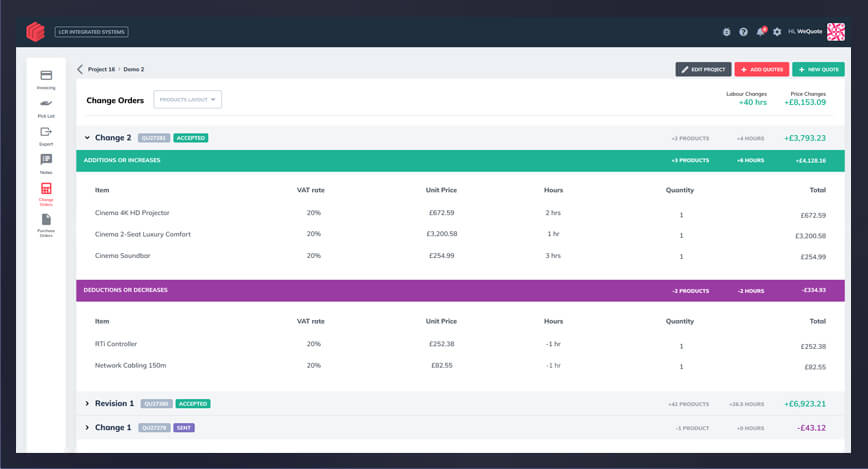 How many times has your customer asked you to change the quote or proposal after it has been accepted? Too many.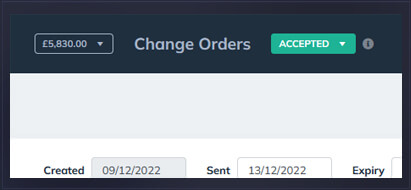 Set the quote to accepted
Your customer has just accepted the quote and it's ready to be placed into the "Accepted" state.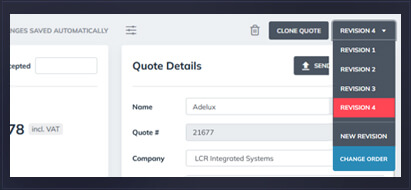 Create a new Change Order
Open the accepted quote, and start creating the change order directly inside.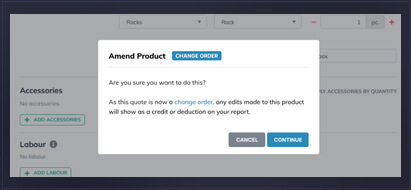 Add or remove products to the quotation
Freely delete parts and add new ones to make the changes that the customer needs.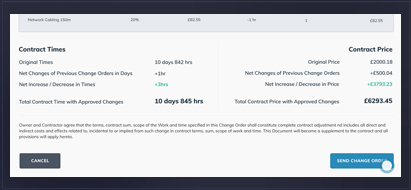 Send the Change Order summary to the customer
All of your changes are automatically tracked and presented to the customer in a clear concise form.
Purchase Orders
Order the correct parts from the right supplier in the format that works for your company.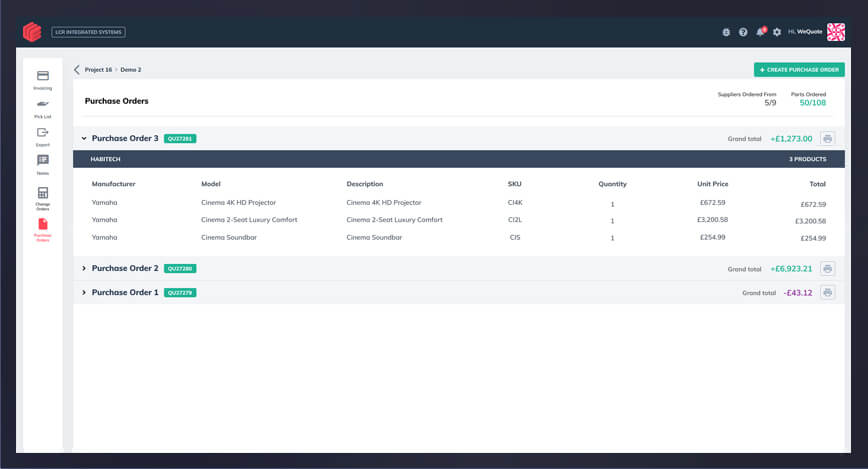 Take all of the work out of creating an accurate purchase order.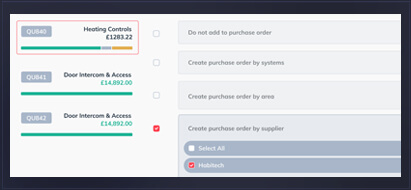 Create a purchase order by supplier, brand or manufacturer
Filter the purchase order so you can create custom purchase orders and tell suppliers what you need.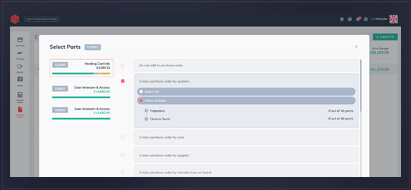 Choose by Systems, Area or individual products
Tailor the purchase order the job by selecting from systems areas or individual products in a quote.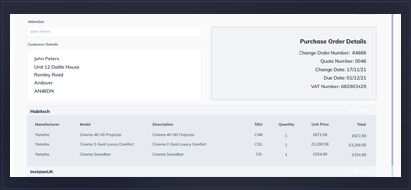 Generate a clear concise Purchase Order
Send the quote to the customer and watch them select from the different options.
Multi-Currency
Make it easy to sell to customers in different countries (request only)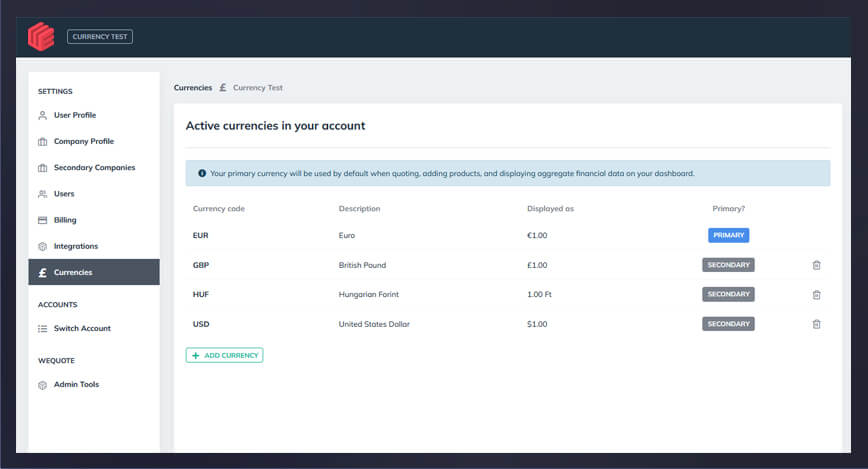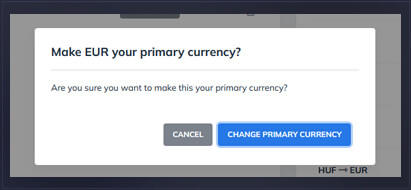 Select your default currency
Choose a default currency for your account and products.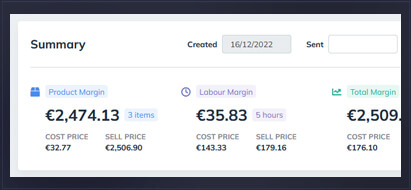 Create quotes in multiple currencies
Select any currency to create a quote and sell to the customer in that currency.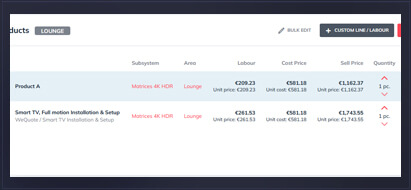 Add products with prices converted automatically
Build up your quote with a selection of products from different catalogues.
Get started with the most powerful quoting platform on the market.
Add products at speed, quickly build and repeat accurate quotations then generate stunning proposals to win the job.
START 21-DAY TRIAL
REQUEST DEMO
21-day all access trial. No credit card required.