Order the correct parts from the right supplier in the format that works for your company.
---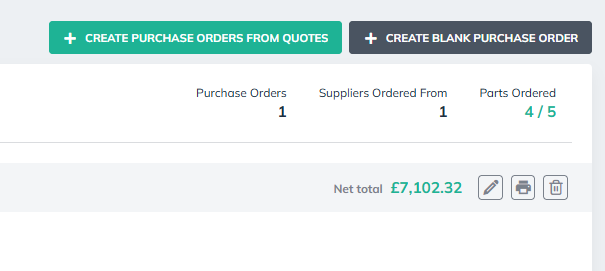 To start using the new Purchase Order feature, head over to a Project with an Accepted quote and click Create Purchase Order
---

Choose which parts to invoice across all of the quotes in the project.
---
Once you've selected the right parts, click Print PO and send it to your supplier as a PDF.